Moonday devlog #3 Screen size and cover art!
---
Hello everyone, and finally, welcome back to another Moonday devlog! This one was supposed to come out much earlier but due to few reasons which I'm about to explain it took really a lot of time. So what was going on meanwhile?
By the end of August 2021 I ended up struggling financially to the point I just had to stop everything and get a job while still studying, to pay my bills – which gladly happened to be art commissions. And even more so, artwork for three indie games coming out soon. One of projects is still in secret but the other two are: Corpse Party II Satsuki's Heart (a fangame sequel to original Corpse Party PC 98 game) by moca at Team Shibu, and Death-End Station, a metroidvania with Ghost Trick spirit possession mechanics set in liminal subway between life and afterlife, by cachi01, and I'm super excited for both of them! As well as non-commercially I've been helping as a part of Teal Crown team where we just recently released a public demo of our RPG horror game Marinette and also organized my first art zine here on itch.
So by the moment of writing this I'm officially done with all three of commissions(even as the secret one is in works still everything needed until January is finished) and got time to try and release new playable beta of Moonday before end of year which would be incredible if actually does happen.
Regarding Moonday, as stated in the last devlog, we with Nullify been thinking about the art direction we want to take: I tried drawing for 480x270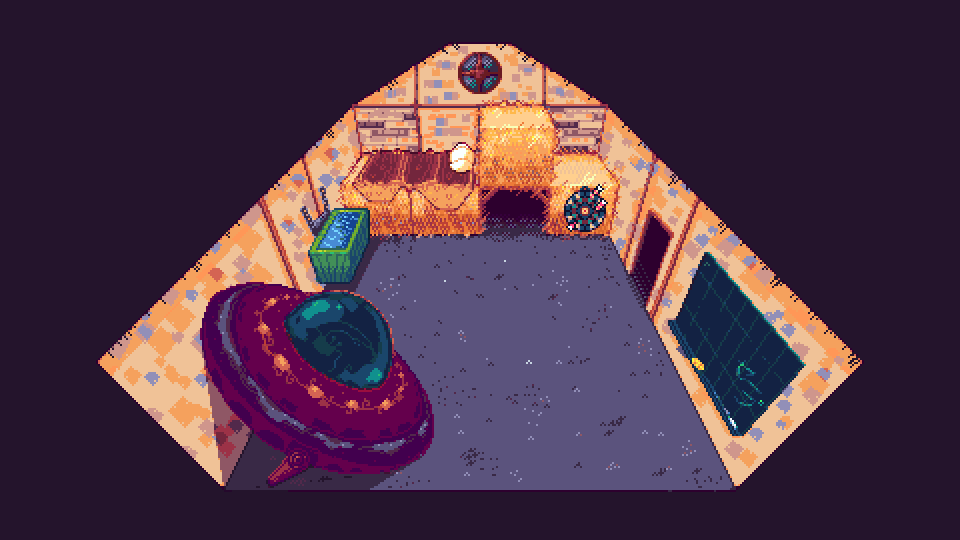 and 320x180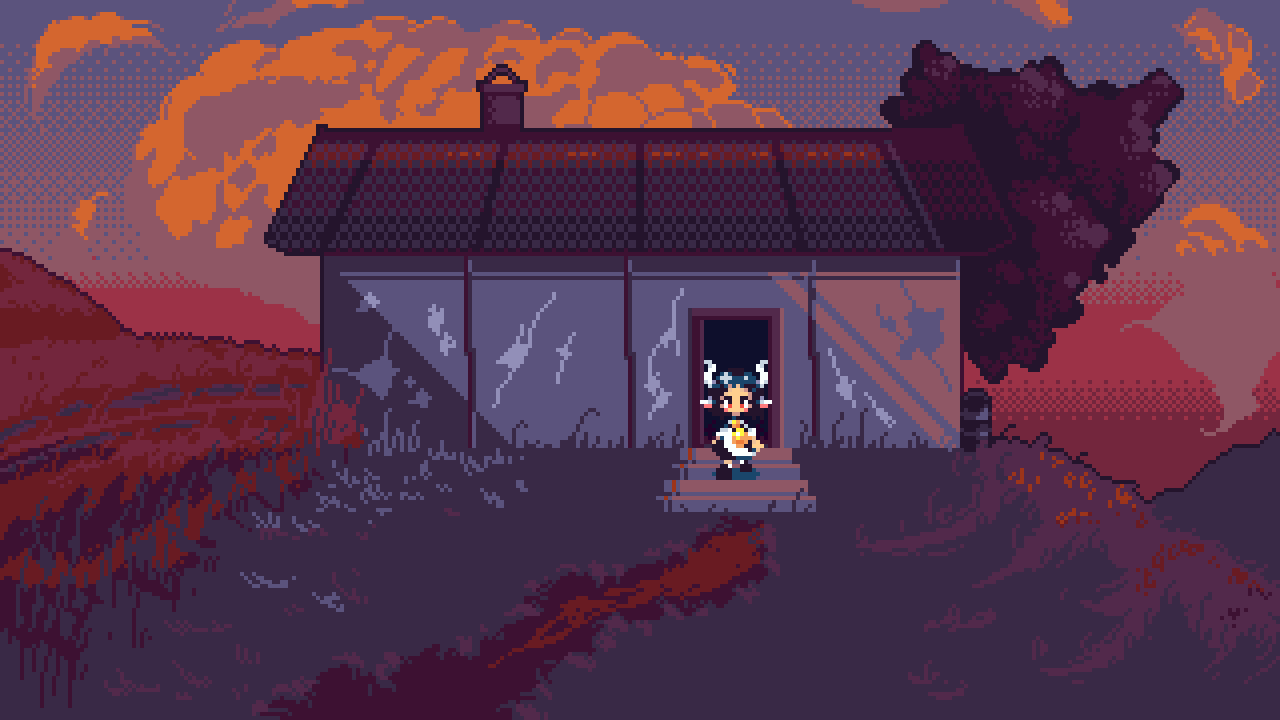 screens, compared to original 400x225, and we're going with the second one as simply lower resolutions means faster production and I'm more comfortable with level of detail in there as well. Which means whole game now is going to be reformatted to fit 320x180 screen size! Another nice thing is that I commissioned this amazing cover art(logo yet to be added) from my artist friend mnym, but I'm going to add it to the page for the new beta itself: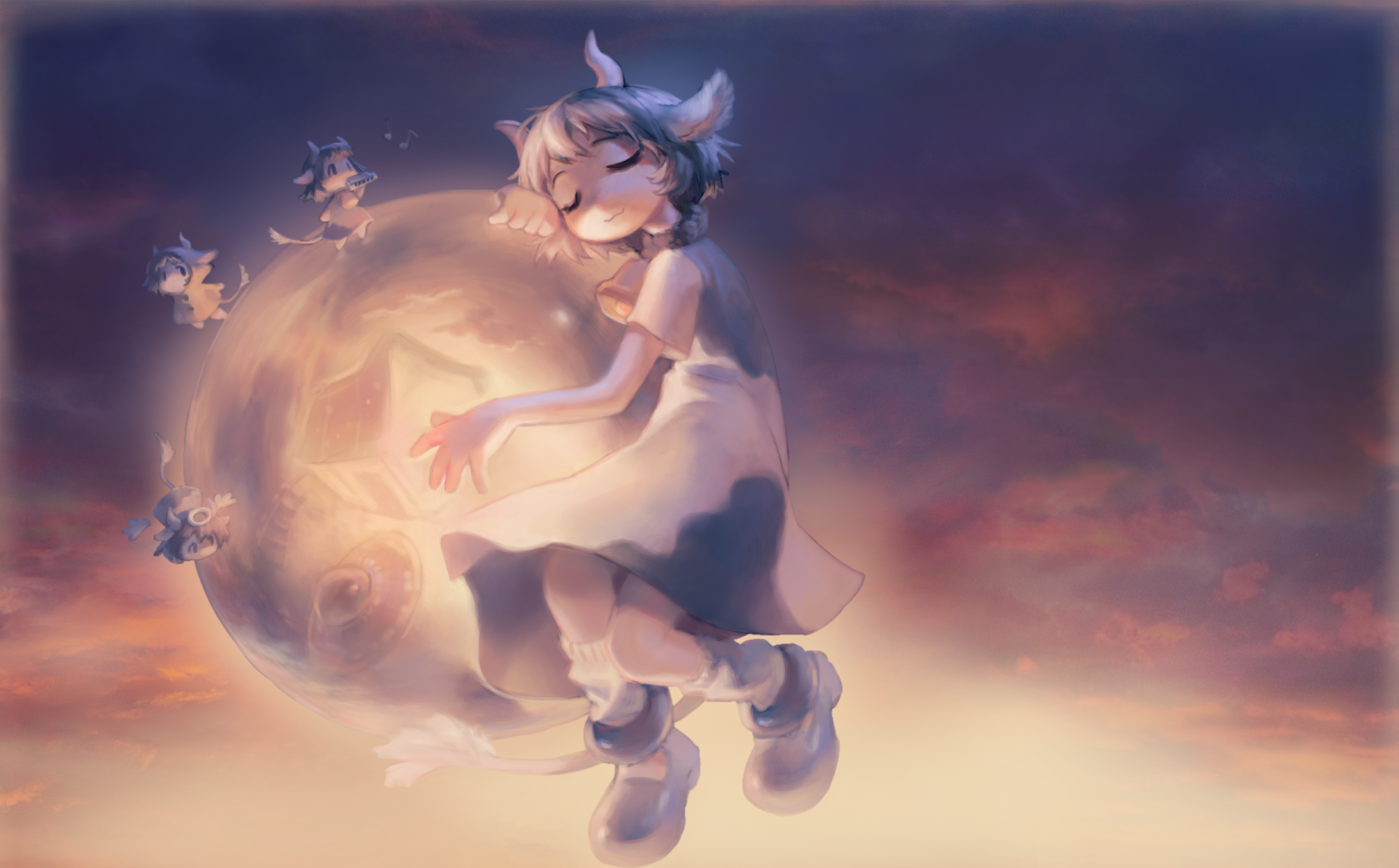 Looking forward to showing you something soon, take care!
Moo-moo~